Membership Form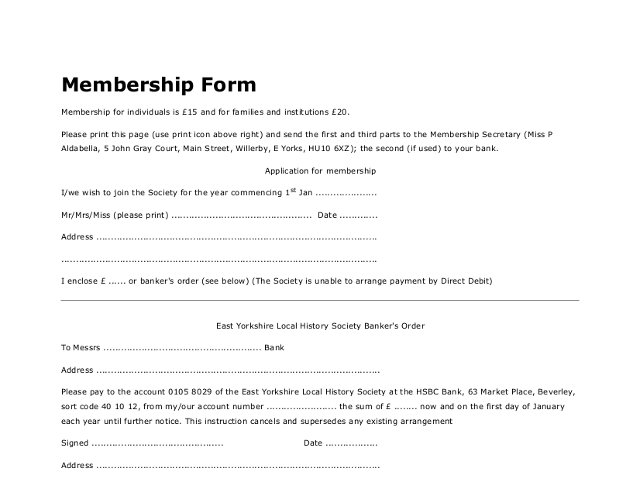 Membership is open to all who are interested and the subscription is £15 for individuals and £20 for families, UK institutions and overseas members and institutions. The society publishes two newsletters and a journal, 'The Historian', per year and more substantial publications hopefully every other year. Although we do not hold regular meetings a full programme of summer events and excursions is arranged for members and friends and a lecture series which is open to all.
We will not sell, exchange, share, give or otherwise permit other individuals or organisations to have access to or use your stored date.
Download: Membership Form.pdf
Size 115k, downloads 6884.
Please download and print the PDF above, and send the first and third parts to the Membership Secretary,Mr D J Bowes, Manor Garth, Main St, Ellerker, East Yorks. HU15 ... (read more...)